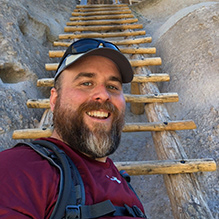 I am a Graphic Artist, that specializes in design and illustration for the apparel and textile industries. My work centers on the creation and production of screen print graphics, all-over repeat prints and sublimation artwork for apparel that appeals to all genders and age ranges. I bring extensive experience to every project and task that I undertake. My work has been carried by the major retail chains Urban Outfitters, Wal*Mart, SAKS, ROSS, Burlington Coat Factory and various boutiques.

I also develop and design packaging, logos, hang tags and promotional items to support the item's launch at retail. In addition, I create catalogs, magazine ads, product look books and display booth graphics for pop-up shops and industry trade events. Most recently, I have started evolving my product photography, for use in promotional documents & online sales.

I do more than just make all this awesomeness. In my off time I can be found on my bike, or behind the drums to recharge my creative batteries. You can also find me on the trails hiking and exploring new spots, locally or on road trips across the nation spending time with my wife and dogs.